Benefits of psychotherapy
Psychotherapy can provide relief from stress, grief, depression, anxiety and panic, trauma, relationship difficulties, and eating and sleeping problems. Psychotherapy can also offer valuable support at times of personal and spiritual growth, or when you are receiving medical treatment, since emotional and life changes often accompany medical problems.
BodyMind psychotherapy integrates the best of Eastern and Western techniques. The method is meditative, gentle and brief. We use the meditative state of mindfulness to:
Draw upon the innate wisdom of the body.
Discover patterns of thinking, feeling, and action.
Feel safe and open to emotion.
Uncover core beliefs and images.
Open new life choices.
We can help you assess your needs for psychotherapy, yoga or an individualized or group program. For an initial consultation, call (401) 369-8115. Falamos Português.
Insurances & Out-of-pocket fees
Blue Cross Blue Shield
Tufts
United Health
Medicare
Brown University Student Insurance
Johnson & Wales University
RISD Student Insurance
URI / University of Rhode Island Student Insurance
Dr. Schanzer can provide you with paperwork for reimbursement from your insurance company if you are seeking out-of-network sessions. A sliding scale of $80- $150/hr is offered to clients who need a reduced fee to receive therapy.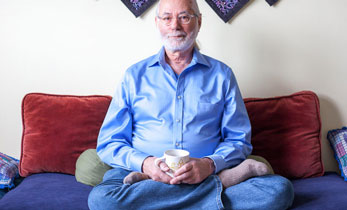 Schedule a call at (401) 369-8115
Email Dr. Schanzer
"The heart has reasons that reason does not know." – Pascal
"As soon as you trust yourself, you will know how to live." – Goethe
Anxiety – Generalized anxiety, social anxiety, panic attacks.
Depression – Sleep and energy disruption, overall mood disturbance, inability to enjoy yourself, and difficulty being motivated, amongst many other symptoms.
Pain management – Managing pain at work, e.g. Carpal tunnel syndrome, back pain.
Stress management – Coping with stress of life and change, expectations of self and other.
Relationships – Feeling unsatisfied in your partnership; communication challenges; addressing issues of power and voice; contemplation of separation; questioning one's place in the relationship; breakups, friendships, dating.
Chronic illness – Managing chronic illness; receiving a diagnosis, contemplating and processing related emotions, viewing through a holistic lens.
Couples counseling – Improving communication and problem solving skills with couples from all gender and sexual identities.
Existential challenges / crises – Questioning purpose, spirituality, existence; finding one's path and voice, especially when it differs from society's expectations.
Panic disorders – Dealing with panic attacks or feelings of debilitating anxiety and fear that arise frequently and without reasonable cause.
Trauma – Including dealing with past sexual assault, childhood trauma, environmental trauma (e.g. witnessing/experiencing violence), PTSD (post-traumatic stress disorder).
Meet your Psychologist and Yoga Teacher
Director & Founder
For over 45 years, Lakshyan has been providing an integrative approach to psychotherapy and yoga classes. He is a licensed psychologist in Rhode Island and Massachusetts and has a private practice in Cranston, RI. Although locally based, Lakshyan has been invited and has often presented his work in other locations around the USA, and as far away as in India and Brazil.